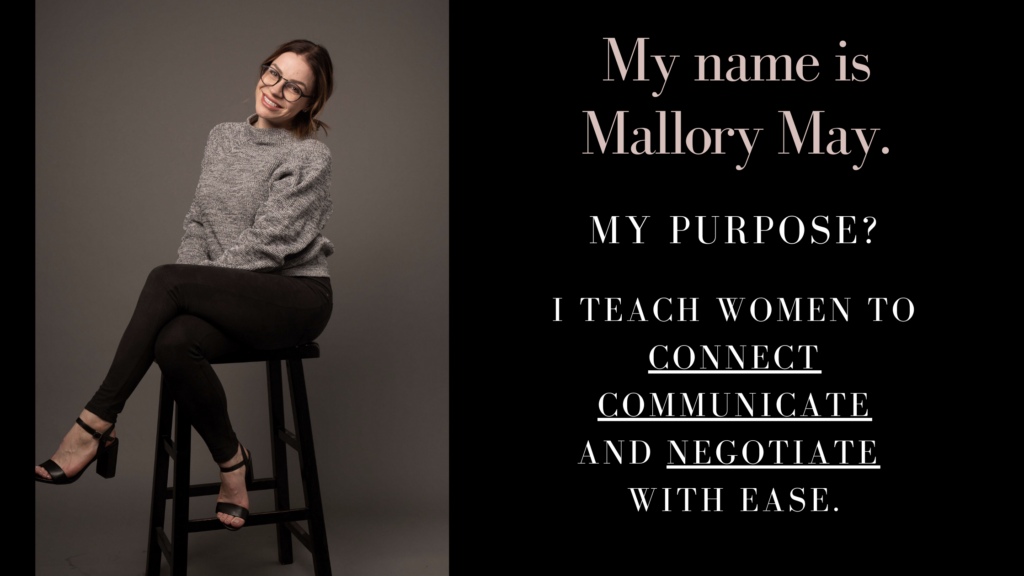 After a 10 year career in behavioral science and research, I decided to utilize my skills in a new way:
I want to transform the way you communicate.
What if you knew how to ask for what you wanted in a way that would not just convince but INSPIRE others to agree? What if you knew how to negotiate so well, it became fun and easy? I can give that to you.
My formal education is in clinical psychology, specializing in biomedical research of mood disorders, specifically working one-on-one with patients to diagnose said disorders. Following this, I obtained a Master's in Business Administration with an emphasis in Marketing.
Combining my knowledge of behavioral analysis with business savvy, I began my first coaching business in 2016, helping women with interview skills. Fast forward to the present, I have created an online course for professional women unlike any other.
This is the place for you if you are looking to….
Negotiate higher pay, a better job, or a major change.
Command respect at work and otherwise, handling conflict with grace.
Present yourself confidently in any situation, no matter how uncomfortable.
Develop the intuition to quickly read a room, connect with others, and create relationships.
To put it bluntly: I teach women how to get what they want.
When I'm not working, I can be found chasing my toddler around, trying a new recipe, or looking for the next addition to my houseplant army.
Welcome to the Career Couture community, and a future where you no longer accept anything less than the best.