ARE YOU READY TO BE TAKEN SERIOUSLY?
GO FROM INVISIBLE TO AUTHORITY FIGURE IN YOUR WORK SPACE BY TRANSFORMING THE WAY YOU COMMUNICATE.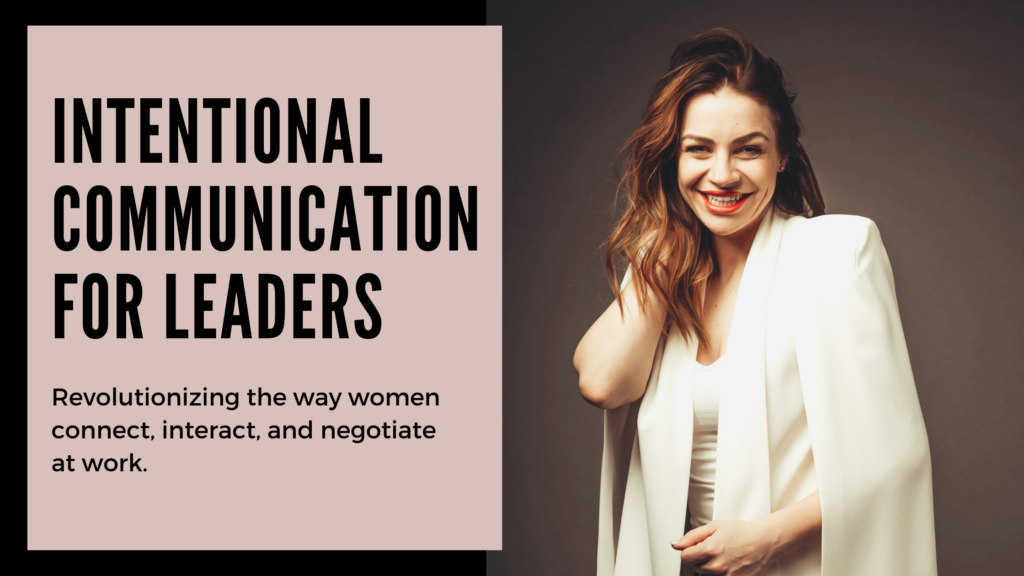 How you perceive the world–and how it perceives you–shapes your success in life. This course teaches you how to command respect and move through your career and personal life with power.
Intentional Communication for Leaders is a course for women looking to learn confidence in communication, starting from the inside out.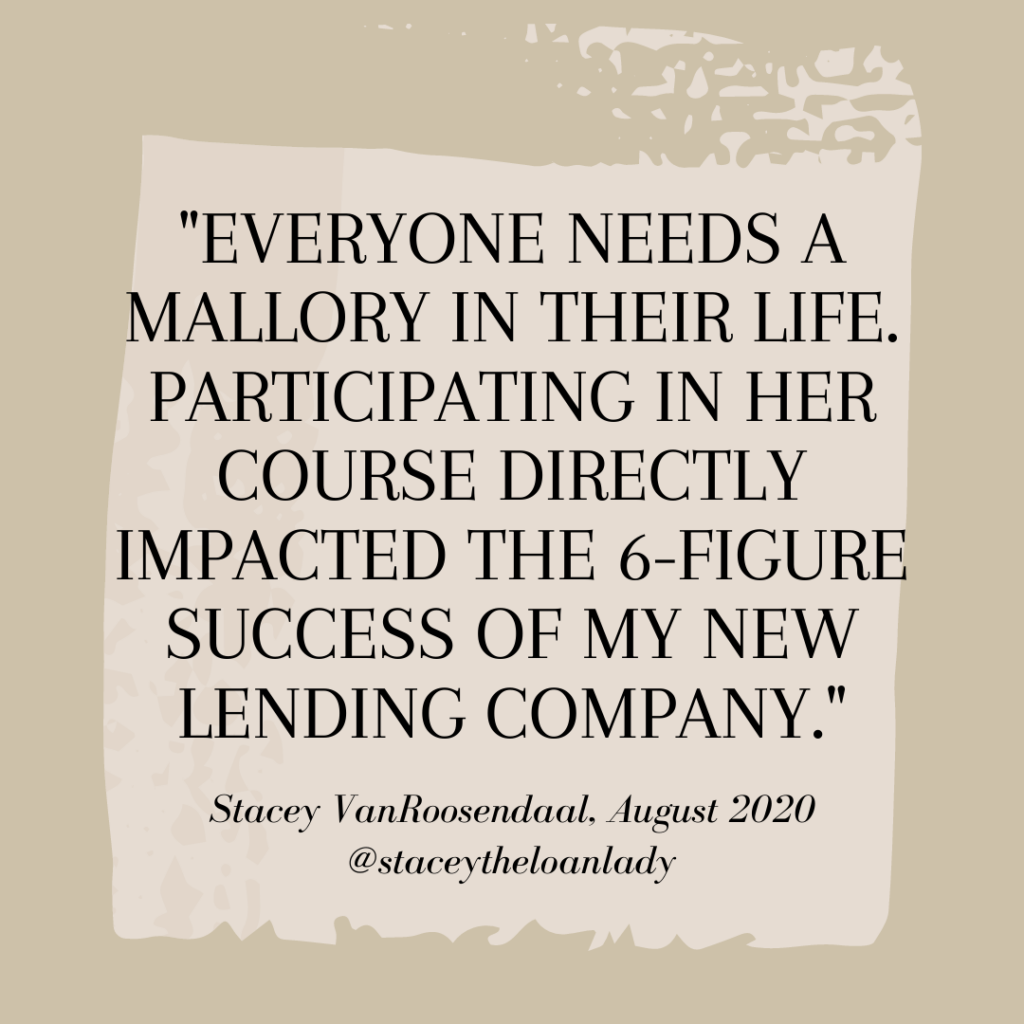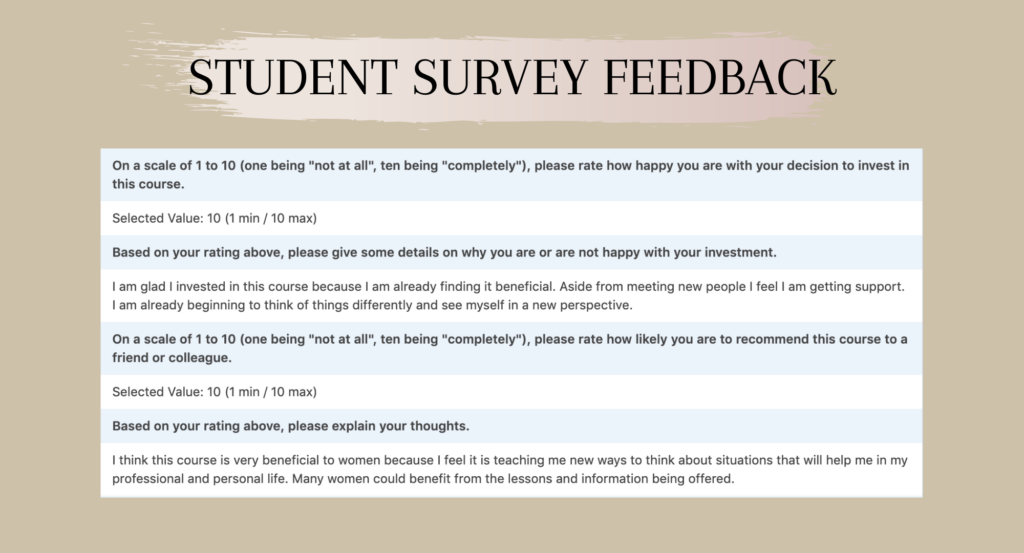 Are you ready to discover how leaders make connections, interact, and negotiate big wins?